how to permanently delete my facebook
10:00 AM
Finally after my long search for an article about howto delete Facebook, I get the article I thought was best (I do not know whether you think) hehehe ...

Previous to honor that has been made to this article, I provide the source ::how to permanently delete facebook::

Maybe this will make you upset because it took long enough, let alone who already have the old facebook account...

this is step by step:


Delete all your friends by clicking the "x" then select "delete friend".
Delete all photos in your album pages. How, go to page images, then select an album and select "delete this album."
Remove all the comments you send, by going to your profile page and select "x" and select "Delete" in each box and the wall to your comment.
Out of your membership in the group, fans, and supporters in the INFO page. You do this by visiting your group and select "delete".
Delete all info about you select the edit info
Remove all existing tags on your photos page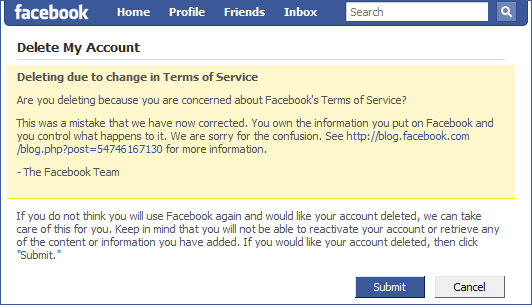 Once confirmed, facebook will tell you that if you do not login for 14 days, your account will be deleted and not recoverable.
After that facebook will automatically log out.
Please check with a signed 14 days later with your account. If you can not mean that you managed to delete facebook